Speedway Governing Body re-brands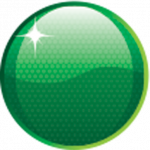 The National Association of Speedway Racing (or NASR as it has been known) has rebranded itself Speedway Australia to bring it into line with other major sports in this country.
The re-branding and introduction of a striking new logo – effective immediately – crosses over all platforms for the sport. Individual state bodies will adopt the new logo also.
"The change in name is a logical step," says Dale Gilson – General Manager of Speedway Australia. "The organisation has long been viewed as a source of insurance, this should no longer be the case. Speedway Australia has made many gains across the board and should be recognised for this progress over the last decade or so."
Gilson went to great lengths to highlight the fact that the rebrand brings Speedway Australia into consistency with other sporting governing bodies, such as Cricket Australia and Swimming Australia.
Large gains have been made in the areas of communication and adopting online communications, the body's relaunched website at www.speedwayaustralia.net.au will allow members to renew licenses online ahead of the new season.
Speedway Australia retains ownership of the annual World Series Sprintcars Championship and the National Super Sedan Series and manages the operations for both. It allows tracks and competitors insurance to go racing and has produced a national racing rulebook.
The organisation employs nine people and is headquartered in Adelaide.