Older-model cars allowed back in F3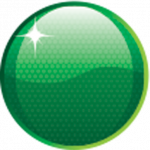 The Australian Formula 3 association is allowing older-model cars into its field to ensure a bulked up grid for its opening round at Winton later this month.
Having formally been outlawed, the category has given 2001-model cars dispensation to run in the class.
A number of 2001-model cars have been competing in New South Wales state meetings, but with the category working overtime to secure a suitable field, the state racers will be given a golden opportunity to race in front of a big V8 Supercars crowd.
The older cars will run their own 'race-within-a-race' and not compete for outright championship points.
F3 association representative Richard Craill says that with the inclusion of the state racers, he is confident of 12 entries for the opening round.
"There are a lot of people who have bought cars who only want to drive at a state level – they want to drive the car, but they don't want the expense of running a national championship," Craill explained to Speedcafe.com.
"Our goal is to encourage these guys to come out and run a some national rounds. We're calling it the F3 Trophy. They won't run for outright points, but they'll compete for their own trophy and their own class.
"They'll compete under a very competitive entry fee, and it's an opportunity for them to compete at high-profile events.
"This isn't a stop-gap solution (to the lack of entries). It's a way to get more people onto the grid.
"We want to make sure that our numbers are as good as they can be. The better we make our show, the better chance we have of remaining on high-profile events."
Starters confirmed so far for the first round at Winton include Irish driver Lee Farrell, John Magro, Bryce Moore, Ben Gersekowski, Roman Krumins and Chris Gilmour.