More V8 entries for Miles Racing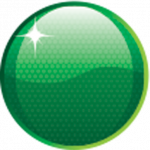 Ambitious Fujitsu V8 Supercars Series team Miles Racing could enter a third car in the Fujitsu V8 Series this year, plus a Main Series Wildcard entry.
The Queensland-based Development Series squad is completing the preparation of a third BF Falcon to enter in the later rounds of this year's series, joining its existing two cars of Chaz Mostert and Ashley Walsh.
On top of this, team owner Wayne Miles is trying to source an FG Falcon for Mostert and Walsh to use as a Wildcard in the Championship's endurance races at Phillip Island and Bathurst.
Miles says that finding an available Falcon FG is proving problematic.
One way that he could get around the issue is if V8 Supercars give him dispensation to use the older model BF – currently outlawed from the Championship ranks.
Either way, Miles plans to run Mostert, Walsh and a new young third driver soon.
"We have a third car, ex-Triple Eight/Howard, coming on and it will be in the shed very soon," he told Speedcafe.com.
"We'll have a third driver – there's a few to look at," Miles told Speedcafe.com.
"We'll do evaluations between now and Townsville, leading up to Bathurst, and we'll run a third driver by the end of the year."
In terms of finding a suitable car for the endurance races, Miles is approaching it with an open mind.
"We're trying to find an FG, or get dispensation to run one of these (a BF)," he said.
"There aren't a lot of FGs available, and there isn't a lot of Commodores around either. But it doesn't make sense for us to run a Holden. It would be hard to gear up. The FG and the BF are very compatible.
"If we haven't got a car, we won't push it, but if one comes, then we'll go with that. We've got a budget, we're geared to do it, but we just need a car."
In other Miles Racing news, the Simpro-backed team raised over $10,000 for the Princess Margaret Hospital for Children after the team held a silent auction prior to the Perth event.