Lucas Dumbrell solidifies ties with AFL team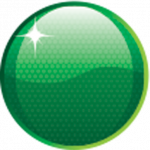 Lucas Dumbrell's strong ties with the Collingwood Football Club were solidified when he was selected to present the Robert Rose Cup at the Collingwood v Western Bulldogs AFL match.
Dumbrell, a special guest of the Collingwood Football Club and the Robert Rose Foundation, became a quadriplegic after a racing car accident at Oran Park in 2008.
Since that time, Dumbrell has successfully launched Lucas Dumbrell Motorsport, his own V8 Supercars team.
Collingwood FC is a sponsor of Lucas' team.
Collingwood Football Club CEO Gary Pert said the club was proud to have Lucas present the Robert Rose Cup on Sunday.
"Collingwood Football Club was honoured to have Lucas present the Robert Rose Cup to the club, Pert said.
"Lucas is a great supporter and friend of the club and an advocator for others suffering from spinal injuries. What Lucas has achieved over the last few years not only in confronting his disability, but in moving on with his life is truly inspirational."
The Robert Rose Cup was first struck in 2000 to commemorate Robert's contribution to sport and more importantly to raise funds for the Robert Rose Foundation. The foundation provides support to those suffering from spinal injuries and physical disabilities through Independence Australia.
Robert Rose was a brilliant athlete who played cricket for Victoria and football for both the Collingwood and Footscray Football Clubs. At 22 years of age and at the height of his career he became a quadriplegic in a car accident.
Independence Australia is a not-for-profit organisation providing community based services to enable people with a disability to achieve their desired quality of life and independence.
Collingwood and the Western Bulldogs competed for the 12th annual Robert Rose Cup on Sunday May 1, with Collingwood defeating the Bulldogs by 48 points.