Danny Green donates gloves to bid4jase.com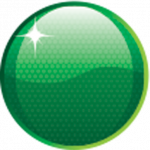 Boxing champ Danny Green has donated a pair of signed boxing gloves to the Bid4jase.com auction site.
The three-time world champ, a huge motor racing fan, was saddened by the news of Richards' cancer plight and has donated a prized pair of his famous green gloves.
"Absolutely, no dramas at all," Green said.
"I was terribly sad to hear the news about Jason and I am glad I can help out. It is an awesome idea."
The gloves were organised by Riana Crehan, V8 Supercars big screen host and partner of Will Davison.
"Danny is a good friend of mine as I have worked with him for a number of years with his Green Machine Promotions," Crehan told Speedcafe.com.
"I gave him a call and asked if he could help us out with donating something for the auction website. He was absolutely delighted to help. He is a huge motorsport fan and obviously very saddened by the news of Jason Richards."
As a pre-event publicity stunt, Green got the privilege of driving Paul Morris' Fujitsu V8 Supercar at Barbagallo Raceway – and he spun off the track. CLICK HERE to see Speedcafe.com's news story and video after the drive.
The Bid4jase.com auction site has been set up to raise money for Richards and his family.
At this point, close to $60,000 has been raised, with plenty more items still on offer.
CLICK HERE to go to the Bid4Jase.com auction site.