FREE DOWNLOAD: The Burn-out is back!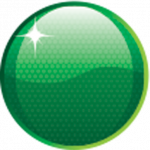 The fans have spoken – and the burn outs are back!
After pressure from drivers and the public, V8 Supercars will allow winning drivers the opportunity to complete burn-outs post-race, at their own discretion, in a controlled zone.
CLICK HERE to read today's breaking news story.
In Saturday's driver's briefing at Barbagallo Raceway, the V8 drivers were reminded that burn-outs were not permitted as part of a driver's post-race celebrations (Note: burn-outs have never been allowed, restricted only for the champion at the final race of the year).
Following Speedcafe.com's story on Saturday morning, the feeling among the industry and the fans was that the driver's should be given the chance to express themselves by destroying their rear Dunlops, if they see fit.
One thing is for sure, though – the fans want to see burning rubber. Speedcafe.com's Pirtek Poll has seen more than 90 percent of voters demand for the rear tyres of winning V8s destroyed!
As part of the celebration of the return of the doughnut, Speedcafe.com has created some original artwork featuring the greatest burnout in V8 Supercars history – Russell Ingall celebrating his 2005 V8 Supercars Championship win.
CLICK HERE to download your free copy of Speedcafe's 'The Burnout is Back' poster.
When Ingall won the 2005 title, he let his emotions run free, jumping out of his Caltex Falcon and completing a memorable burnout – while hanging outside of his car!
Ingall destroyed his rear Dunlops in the celebration, and the tyres were later auctioned off for charity.
CLICK HERE to download your free copy of Speedcafe's 'The Burnout is Back' poster.