War of words over V8 stepping stones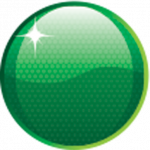 Sonic Motor Racing Services team principal Mick Ritter has hit back at claims that young drivers aspiring to race V8 Supercars should bypass Formula Ford in favour of Formula 3.
Ritter is a Formula Ford board member, and prepares cars for both the Australian Formula Ford Championship and the Fujitsu V8 Supercars Series.
The comments come after Formula 3 chairman Ian Richards told Auto Action magazine that the wings-and-slicks Formula 3 cars better prepare a driver for V8 Supercars than the Ford-backed category.
"I'm not anti-Formula Ford, they definitely have their place, but if you want to learn how to drive a V8 Supercar properly, you have to drive a Formula 3 first," said Richards.
"Their application is very similar from the point of view of braking and making it into a corner."
Ritter took umbrage to the comments – pointing to the number of Formula Ford graduates in the current V8 Supercars field as the best indicator of the class's success.
"It's complete rubbish and far be it from me to criticise another category, but the facts are irrefutable… something like 90 percent of the drivers in V8 Supercars today came from Formula Ford," said Ritter of Richards's comments.
"And they will continue to come from Formula Ford because it's the category that refines car control better than any other, and that provides the most competitive racing of any type in the country.
"It's been doing it for 40 years and there's a reason for that… it's relevant, affordable and is viewed by everyone in V8 Supercars as the unofficial training ground for its stars of the future.
"Formula Ford is the only category where you'll see team owners and key management hanging over the fence watching. I think that says it all."
While 15 of the last 21 Australian Formula Ford Champions are set to race in this year's Bathurst 1000, just two Australian Formula 3 Champions, Karl Reindler and Michael Caruso, are expected to join them.
Both the Australian Formula 3 Championship and the Australian Formula Ford Championship are sheduled to race at the next round of the V8 Supercars Championship at Winton Motor Raceway on May 20-22.