Reindler: I could feel my face burning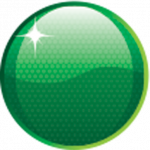 Karl Reindler has openly reflected on his startline crash at the Trading Post Perth Challenge.
The 26-year-old West Australian stalled on the Race 8 grid at Barbagallo Raceway, where he was subsequently struck by a blind-sighted Steve Owen.
With its fuel cell punctured by the impact, the Fair Dinkum Sheds-backed Brad Jones Racing Commodore burst into flames, leaving Reindler to hastily extract himself from the vehicle.
"The flames came through the car – it was just terrifying at the time," said Reindler.
"I could feel my face actually getting burnt. I could see the flames all around me.
"I could feel the warmth of the heat waves. I was breathing in the fumes, (and) I could feel it burning my throat as it came through.
"It was a horrible experience."
Owen was also lucky to escape unharmed, after his car came to rest in the midst of the fireball.
The VIP Petfoods Commodore driver said it was the biggest hit he'd ever had "by a long way."
"It was about 37G," he said.
"It was just unavoidable. By the time I realised what was going on I was sitting in his back seat."
See the videos below for more with Reindler and Owen


CLICK HERE for Speedcafe.com's initial story on the incident, including footage of the crash