Power wins in slippery Sao Paulo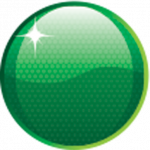 Will Power has taken a fine victory in the rain-delayed Sao Paulo Indy 300.
Team Penske's pit strategy allowed Power to sweep to the front with eight laps remaining, to lead home Graham Rahal, Ryan Briscoe, Dario Franchitti and Oriol Servia.
Having led when the red flag was called after 15 laps on Sunday, Power controlled the restart, before leading the field down pit road for wet tyres at the end of the lap as rain began to fall.
The first caution was soon called for the stranded cars of Ryan Hunter-Reay and Sebastien Bourdais, allowing an aggresive Takuma Sato to pass Power on the double-file restart.
Championship leader Dario Franchitti found the tyre barriers at Turn 1 on Lap 33, but kept his engine running and rejoined, only for the full-course yellow to appear for a spun Alex Tagliani a lap later.
The yellow led to the race's defining moment, with Sato, Marco Andretti (running third) and EJ Viso (running fifth) among those choosing not to pit, while the other top-six runners, Power, Servia and Briscoe, led a group of cars into the lane.
With Power restarting eighth, Viso made it a KV Lotus one-two by passing Andretti for second shortly after the race resumed. It was not to last for Viso however, as the Venezuelan was black flagged for blocking five laps later.
Andretti made his pitstop just inside fifteen minutes remaining, and took an ambitious gamble for slicks. The American did well not to wall the car, and eventually slid his way to 14th.
Sato abandoned his futile fuel strategy and pitted with less than 10 minutes remaining, handing the lead to Power, who had calmly made his way by Dario Franchitti, Graham Rahal and Sebastian Saavedra since the last restart.
Winner last time out at Long Beach, Mike Conway took sixth at the flag, from Justin Wilson, who was one of many to endure a spin during the race, and Sato.
Rookies James Hinchcliffe, JR Hildebrand and Saavedra filled ninth through 11th, while Scott Dixon led home Viso and Andretti in 12th – the Chip Ganassi driver having brought out the caution with a Turn 2 spin on Lap 38.
Power has now won two of the season's opening four races, and holds a 14 point lead over Franchitti in the championship standings.
See below for the full race result
| | | | |
| --- | --- | --- | --- |
| 1 | Will Power | Penske | 2h04m05.2964s |
| 2 | Graham Rahal | Ganassi | + 4.6723s |
| 3 | Ryan Briscoe | Penske | + 7.9037s |
| 4 | Dario Franchitti | Ganassi | + 10.1470s |
| 5 | Oriol Servia | Newman/Haas | + 15.8188s |
| 6 | Mike Conway | Andretti | + 16.6775s |
| 7 | Justin Wilson | Dreyer & Reinbold | + 20.0131s |
| 8 | Takuma Sato | KV | + 23.0683s |
| 9 | James Hinchcliffe | Newman/Haas | + 25.2924s |
| 10 | JR Hildebrand | Panther | + 31.3172s |
| 11 | Sebastian Saavedra | Conquest | + 36.4261s |
| 12 | Scott Dixon | Ganassi | + 42.1974s |
| 13 | EJ Viso | KV | + 45.8266s |
| 14 | Marco Andretti | Andretti | + 1m14.5634s |
| 15 | James Jakes | Dale Coyne | + 1m16.2783s |
| 16 | Charlie Kimball | Ganassi | + 1 lap |
| 17 | Vitor Meira | Foyt | + 2 laps |
| 18 | Ryan Hunter-Reay | Andretti | + 5 laps |
| 19 | Alex Tagliani | Sam Schmidt | + 7 laps |
| 20 | Simona de Silvestro | HVM | + 9 laps |
| 21 | Helio Castroneves | Penske | + 9 laps |
| 22 | Tony Kanaan | KV | + 9 laps |
| 23 | Danica Patrick | Andretti | + 9 laps |
| DNF | Ana Beatriz | Dreyer & Reinbold | 31 laps |
| DNF | Raphael Matos | AFS | 28 laps |
| DNF | Sebastien Bourdais | Dale Coyne | 20 laps |
See below for the full championship standings
| | | |
| --- | --- | --- |
| 1 | Will Power | 168 |
| 2 | Dario Franchitti | 154 |
| 3 | Oriol Servia | 110 |
| 4 | Mike Conway | 102 |
| 5 | Ryan Briscoe | 101 |
| 6 | Tony Kanaan | 99 |
| 7 | Alex Tagliani | 85 |
| 8 | Scott Dixon | 84 |
| 9 | Graham Rahal | 82 |
| 10 | Takuma Sato | 80 |
| 11 | Simona de Silvestro | 78 |
| 12 | Vitor Meira | 77 |
| 13 | Marco Andretti | 70 |
| 14 | Justin Wilson | 70 |
| 15 | Danica Patrick | 69 |
| 16 | JR Hildebrand | 69 |
| 17 | Helio Castroneves | 68 |
| 18 | Raphael Matos | 67 |
| 19 | James Hinchcliffe | 66 |
| 20 | Sebastian Saavedra | 62 |
| 21 | Charlie Kimball | 58 |
| 22 | James Jakes | 55 |
| 23 | Ryan Hunter-Reay | 52 |
| 24 | E.J. Viso | 51 |
| 25 | Sebastien Boursais | 44 |
| 26 | Ana Beatriz | 40 |
| 27 | Simon Pagenaud | 24 |
| 28 | Paul Tracy | 14 |