Pedersen wins opening Speedway GP event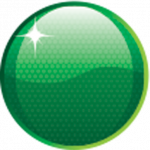 Multiple World Speedway Champion Nicki Pedersen has put the gremlins of 2010 behind him in taking an emphatic victory at the opening Grand Prix of the year in Poland, whilst Australian Chris Holder scored a respectable nine points.
Holder missed out on making the semis on countback – however nine is a great way to start his Championship.
Fellow Aussie Jason Crump had a difficult night – scoring an uncharacteristic five points.
The powerhouse matchups throughout the event saw Pedersen clash with world champion Tomasz Gollob three times – the pair coming to blows on a couple of occasions during the coure of the night.
At the end of the final, Pedersen got the best of his arch enemy to take the win from Emil Sayfudtinov – the Russian returning from last year's injury plagued season and last year's runner up, Jarek Hampel.
The oldest man in the field, Greg Hancock was knocked out in the semi-final stage, so too Rune Holta, Kenneth Bjerre and Fredrik Lindgren.
Championship points
1 Tomasz Gollob 18
2 Nicki Pedersen 17
3 Greg Hancock 14
4 Emil Sayfutdinov 14
5 Jaroslaw Hampel 12
6 Freddie Lindgren 11
7 Kenneth Bjerre 10
8 Rune Holta 9
9 Chris Holder 9
10 Janusz Kolodziej 8
12 Jason Crump 5