Kelly set to return to new car at Winton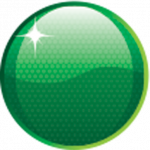 Rick Kelly will return to the new Jack Daniel's Racing Commodore VE that was damaged at the Australian Grand Prix in March.
Kelly has been using the team's oldest chassis for the past two rounds, which included victory in Race 5 in Hamilton, New Zealand.
The team has repaired the car over the past month. It will be ready to test at Winton prior to the event at the rural circuit on May 20-22.
Jim Beam Racing driver Steve Johnson's Falcon was the other car damaged in the Albert Park accident. The crash forced him to switch to a different car for the past two events, but it is currently undecided what chassis he will use at Winton.
Kelly says that the plan was always to run the older chassis for two events in Hamilton and Perth before getting back onboard the newer car, chassis KR-02, for Winton.
"When we reverted to the spare chassis for New Zealand the plan was always to get back in the new car for Winton due the tight turnaround time between NZ and Perth," he told Speedcafe.com.
"As everyone could see in New Zealand, there was nothing wrong with the older chassis. It had our latest components onboard but my newer cars is a nicer cars in terms of cockpit layout and things like that. It's actually a bit of a show piece for us so we will be pleased to get it back.
"We're really stoked to have that new car coming back online as my Jack Daniel's Commodore. The guys in the fabrication department have done an outstanding job fixing up the chassis, which was a lot of work, and we will get the chance to test it before we head to the Winton race just to iron out any bugs and try to get our car speed right for that event."