Karl Reindler in doubt for Winton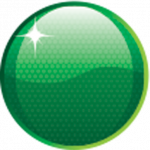 Karl Reindler is in doubt for the next event on the V8 Supercars Championship at Winton Motor Raceway.
The Fair Dinkum Sheds driver suffered second degree burns to his hands when his Commodore was slammed into by Steve Owen after Reindler stalled at the start.
If Reindler is unable to race, team manager Chris Clark says that his team's endurance drivers Jason Richards, Andrew Jones and David Wall would all be a chance to substitute.
"We've already thought about Karl not being ready for Winton," Clark told Speedcafe.com.
"There's a few options open. We'd like to see where JR (Jason Richards) is at. If Karl is OK, we'll have him back in the car, for sure.
"But we've got Andrew Jones, Jase and we've got David Wall as well. We'll just look at what our options are closer to the date."
Reindler will visit leading burns specialist Dr Fiona Wood this morning to see if he can be fit for Winton in three weeks time.
The West Australian was in good spirits when he spoke to Speedcafe.com, and realises that he may miss the Winton event.
"It will take me a couple of weeks before I'm capable of doing normal things with my hands," Reindler told Speedcafe.com.
"Hopefully I'll be there for Winton. It's going to be tough. It will be an awkward recovery, but I'm seeing the leading specialist for burns in the world – Dr Fiona Wood. She'll know what to do with me and hopefully make for a speedy recovery."
While Reindler's condition leaves his presence at Winton questionable, there is no doubt about whether his car will compete at Winton – it won't.
Brad Jones Racing has already started ordering the parts it will need to build up the team's spare chassis.
"The car isn't a drama. We already started ordering parts," Clark said.
"We were going to assemble that fourth shell anyway – because we were thinking about selling it. It's a good job we didn't!
"Until we get it at home and get it on the jig, who know it's future. We need to pull it apart and see. I know the fuel cell won't ever race again."