Johnson takes home round win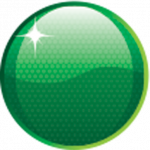 West Australian Grant Johnson has recovered from a slow start to the weekend to take victory in Round 2 of the 2011 Auto One V8 Ute Series at Barbagallo Raceway.
The reigning series winner sealed the weekend spoils with a come-from-behind win in Race 3 – the Revolution Roofing Holden driver passing Race 1 winner Chris Pither for the lead with just five laps remaining.
Added to his second and third place finishes from the opening two races respectively, Johnson's Race 3 success saw him end the weekend eight points clear of Pither, while Nathan Pretty, Jack Elsegood and Kim Jane rounded out the top five.
"We were a little bit worried after qualifying back in the pack (fifth)," said Johnson.
"We really struggled to keep up with Chris in the first race and we kind of scratched our heads last night.
"We worked on the car, changed our set-up and it was much better today."
Pither had taken the Race 3 lead from Johnson on Lap 2, but failed to hold onto his advantage as his tyres faded.
Earlier in the day, Ryal Harris was the victor of the reverse grid Race 2 – climbing from sixth on the grid to the lead by Lap 2, leaving locals Allan Letcher and Johnson to take second and third.
While Pither's chances of an overall round victory were dented with a lowly 11th place finish in Race 2, the Kiwi takes over the series lead on 252 points, from Johnson (251), Sieders (249), Harris (247) and Elsegood (209).
The Auto One V8 Ute Series continues at Hidden Valley Raceway's Sky City Triple Crown from June 17-19.