Car of the Future to reduce risk of fire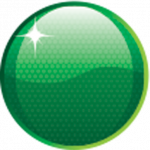 Leading V8 Supercars team owners believe that the chance of seeing the likes of the horrifying inferno at Barbagallo Raceway yesterday will be significantly reduced under the new Car of the Future regulations.
COTF rules, set to be implemented into the V8 Supercars Championship in 2013, will see fuel tanks moved from the rear of the car to a more centralised position.
This would reduce the risk of the tank being sliced open in a rear-end impact.
In Perth yesterday, Steve Owen collected the rear of a stalled Karl Reindler at the start of Race 8. Reindler's fuel cell was ripped apart and his Commodore instantly burst into flames.
Reindler emerged with second degree burns to his hands and fingers.
Team owners Paul Morris and Garry Rogers both believe that moving the fuel cell from the rear of each V8 Supercar will reduce the risk of turning race cars into fireballs.
"It's always a drama when you've got the fuel tank hanging out the back of the car," Morris told Speedcafe.com.
"The Car of the Future is going to be a big improvement on that, and that proves that it was a smart move for us to go to the new Car of the Future regulations."
The last time a V8 Supercar caught fire in similar circumstances was when Mark Larkham slammed into the rear of Morris at Oran Park in 2000.
"We haven't seen one of these accidents for 11 years, but it doesn't mean it's going to happen again," said Morris.
"I remember my accident being pretty scary stuff. It is definitely a good move putting the tank in the middle of the car."
Rogers says that moving the fuel cell is a smart move, but warns that when you're playing with fuel, the chances of fire are always prevalent.
"It will help, but it's hard to give a definite answer," Rogers told Speedcafe.com.
"You can do everything in the world, but you're never going to completely prevent it.
"Whenever you've got any form of burning material, I don't think you're ever going to make it totally safe."
In other news, Owen's VIP Petfoods Commodore will be assessed tomorrow (Tuesday) before the team decide if it will compete at Winton Motor Raceway in three weeks time.
Morris says the team may put together the team's spare chassis for the May 20-22 event.
"We'll get it home and pull it apart. We've got a new chassis there, but we'll go through all the bits and start putting it back together," he said.
"The hit was pretty square on. We won't know until we get it back to the workshop, but all of the running gear has obviously copped a whack. It broke the crank, the gearbox, right through to the differential.
"The hit was 37G, and it has cost me $300G."
CLICK HERE for video with Reindler and Owen speaking about the incident …
See below for yesterday's fireball, and the Morris/Larkham accident in 2000 at Oran Park