British Rally boost for Molly Taylor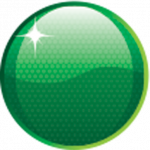 Molly Taylor will head into this weekend's WRC Academy segment of the Rally d'Italia Sardegna on a high after a confidence-building result in the third round of the British Rally Championship, Pirelli International Rally in Carlisle.
After posting DNFs (Did Not Finish) on the previous two rounds, the 22-year-old Sydneysider and her Queensland-born co-driver Rebecca Smart finished second in the Fiesta Trophy in their Fiesta R2 and 13th outright.
The pair was in 21st outright after the first two stages of the event, before moving up through the ranks during a marathon 10-stage battle.
"The roads were so fast and I really enjoyed driving them," said Taylor.
"We had two flats in the morning stages, but made a lot of progress in the afternoon. We're really happy to get a BRC event finished after our bad luck in the previous two. The next goal was to be in the top three in the Fiesta Trophy and we finished second, so we're extremely happy!"
The Aussies did not celebrate; rather jump in a car for a six-hour drive to London to catch a flight to Italy. Taylor and smart took the back seat, while four-time Australian Champion co-driver and Molly's mother Coral took the wheel. Coral Taylor will also be on-hand to offer guidance during the Italian event.
There are three full days of competition in Sardinia but the Academy field will contest just two days. They spend the third day with their Academy tutors, reviewing their performance in readiness for the next round.
The two Australians are hoping to improve on the eighth position they posted during their debut in the first event of the Academy Cup, the Rally de Portugal in March. Fellow Aussies Brendan Reeves and Rhianon Smyth will also be part of the WRC Academy line-up.
All Academy competitors drive identical Ford Fiesta R2s with a Pirelli control tyre. Molly has bought an identical car for the British series, to ensure better preparation for the 'main game'.
The fourth round of the Dulux Trade MSA British Rally Championship sees teams swap from gravel to asphalt roads, when they head north of the Scottish border for the Kelso-based Jim Clark International Rally on May 27-28.