Bowe fights back at Barbagallo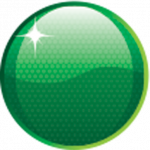 John Bowe has taken out the second round of the 2011 Autobarn Touring Car Masters series by dominating the two Sunday races at Barbagallo Raceway.
Having stalled at the start of Race 1, Bowe fought through from seventh on the grid to win the reverse top 10 grid Race 2, before producing a pole-to-flag victory to end the weekend.
The results saw the Ford Mustang driver escape with a narrow seven point round victory over the Chevrolet Camaro-mounted Andrew Miedecke, who took a win, a fifth and a second from the three races.
"The car was just fantastic all weekend," said Bowe.
"(It was) well balanced, quick and part of that is because I know the circuit so well – I know how to read it.
"We made little adjustments over the weekend with temperatures and tyres.
"I was pretty much the same as Gavin (Bullas) on pace but I wasn't in a squabble for position so that was far better on the tyres."
Reigning series winner Bullas (Mustang) had recorded a second and a fourth from the opening two races, but was a non-finisher in the third.
That left the Falcon Sprint of Jim Richards to round out the weekend podium, ahead of the much improved Holden Torana SLR/5000 of Tony Edwards, and the Valiant Pacer of Cameron Tilley.
Star of the Adelaide season opener, Eddie Abelnica (Falcon XB), recovered from a Race 1 DNF to end the weekend 10th.
After two rounds, Bowe leads the series standings on 421 points from Richards (383) and Miedecke (366).
The Touring Car Masters series continues at Hidden Valley Raceway's Sky City Triple Crown from June 17-19.