Top three drivers reprimanded for burn outs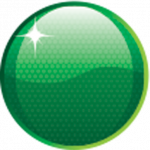 Jamie Whincup, Jason Bright and Garth Tander have received a reprimand for doing burnouts on the front straight at Barbagallo Raceway.
As the three place getters exited Turn 7 and approached the podium parc ferme, all three lost traction in the form of a 'burnout' – in breach of specific instruction given at the driver's briefing on Saturday morning.
After an investigation and an admission of the breach of the rule (failing to obey an instruction of an official of the meeting), the stewards imposed the penalty of a reprimand.
Tander said that the idea of a penalty was ridiculous.
"We're not allowed to show any emotion and put on a show for the people who pay the money to come watch us race," Tander said.
"It was absolutely silly that we all got told off after Shane's win in New Zealand. What a joke."
The issue of post-race burn-outs was a hot topic at Barbagallo Raceway. CLICK HERE for Speedcafe.com's breaking news story from earlier in the weekend.
While Tander wasn't fined for his burn out indiscretion, his wallet did leave the track lighter. The former class champ copped $10,000 fine (of which $8000 was suspended until 31/12/11) for using indecent language during a race that was being broadcast by television.
In other penalties, Shane van Gisbergen was penalised the loss of the relevant fastest time for Race 9 for blocking another car during the qualifying session. As a consequence, he dropped four grid places.