Reindler suffers superficial burns to hands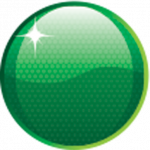 Karl Reindler has suffered superficial burns to his hands and face and smoke inhalation after the major start-line incident at Barbagallo Raceway this morning.
The local West Australian driver has been transferred to Joondalup Hospital after his car was engulfed in a ball of fire when he was collected by VIP Petfoods drivers Steve Owen at the start.
Reindler had stalled the car before being hit by Owen.
Owen has emerged from the incident and conducted interviews with the media.
Both cars are out of action for the remainder of the weekend and the cars are in doubt for future race events.
Via his team's press department, Reindler stated that he panicked when he saw the massive wall of fire.
"I loaded the clutch up and it stalled. I had my foot all the way down; I didn't even release the clutch. I couldn't get it going at all. There's nothing I could do," Reindler said.
"Before I knew it I saw flames inside the car. I guess I panicked and tried to get out as quick as I could. My body's fine, it's just my hands."
V8 Supercar Chief Medical Officer Carl Le was first on the scene.
"Karl has suffered some superficial burns to his hands and face and smoke inhalation," he said.
"He has been transported to hospital, but he is OK."
Owen said he could not avoid the stranded Fair Dinkum Sheds Commodore.
"It happened that quick I barely got on the brake by the time I hit him. I was in third gear, flat out after getting a pretty good start," he said.
"I opened both doors and there was fire there. The officials did a great job. Without them putting the fire out I wouldn't have gotten out of the car.
"I felt pretty sore when I first got out of the car but I'm alright now. I saw Karl briefly in the medical centre and fortunately he's fine apart from some light burns."
CLICK HERE for Speedcafe.com's initial crash story.