Reindler and Owen OK after fiery race start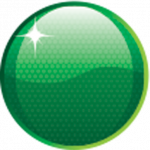 In what is the biggest accident in V8 Supercars since Fabian Coulthard (Bundaberg Racing) at Bathurst last year, Fair Dinkum Sheds Racing's Karl Reindler and Steve Owen (VIP Petfoods Racing) have been involved in a fiery crash at the start of the first Sunday race at the Trading Post Perth Challenge.
Reindler, who started 13th, appeared to stall on the grid with Owen collecting the back of the Holden at high-speed. Reindler's Commodore was vaulted into the air and exploded in flames.
Rear-of-field fire crews, as well as V8 Supercars' medical chase car, were on the scene immediately with both drivers trying to get out of their cars.
Further fire crews and V8 team members with extinguishers helped contain the fire while Reindler and Owen exited the vehicles.
Reindler has emerged from the incident with burns to his hands and is being taken to Joondalup Hospital for precautionary checks.
Owen has been taken to the on-track medical centre for precautionary checks.
The sequence of events is reminiscent to that of Mark Larkham and Paul Morris at Oran Park in 2000. On that day it was the stalled car of Larry Perkins that set-off the chain of events. Today's accident only involved two cars, although David Reynolds (Stratco Racing) was fortunate to miss the Reindler car; Owen who was in behind Reynolds was left with next to no time to react.