Karl Reindler suffers second degree burns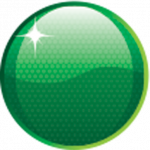 Karl Reindler will be released from hospital in the next few hours with second degree burns to his hands.
The Fair Dinkum Sheds Racing driver was collected heavily by Steve Owen's VIP Petfoods Commodore, with the fuel cell of Reindler's car erupting into flames.
Both drivers escaped from the blaze with minor injuries.
Reindler's manager Damon Hill informed Speedcafe.com that the West Australian driver is OK and will be released from hospital in the coming hours.
Owen was initially cleared by the medical staff at the track but fell ill afterwards and has been taken to Joondalup Hospital for further examination.
Owen's Paul Morris Motorsport crew told Speedcafe.com that he hit Reindler's car in third gear at 140 plus kmh, registering a 37g impact.
V8 Supercars CEO Martin Whitaker was glad to see both drivers OK and the cars withstand the incredible impact.
"The medical team and the officials did exactly what was required in aiding both drivers," said Whitaker.
"It's testament to their efforts and the strength of the cars that no-one suffered any major injury from what was a very significant accident."
See below for video of the horrific accident.