Jonny Reid doubles up in Carrera Cup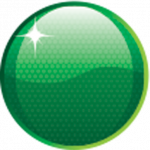 Jonny Reid repeated today's earlier efforts by taking victory in Race 3 of Carrera Cup, while Steven Richards is the new series leader.
The New Zealander lead from the start and held off a chasing Craig Baird and Steven Richards for the win.
"I'm very, very pleased with the win. All the hard work everyone is doing in the team is paying off. It's a new car and we're forever learning it. We're starting to find out where we need to be," said Reid.
"We've got a long way to go in the championship, we've just got to keep our head down and keep doing what we are doing – focussing on race wins."
Reid finished ahead of Steven Richards, Ben Barker, Daniel Gaunt, Michael Patrizi, Craig Baird and Matthew Coleman, while Paul Kelly was the Elite Class race and round winner.
Richards now leads the championship ahead of Baird, Reid, Daniel Gaunt and Ben Barker, while Max Twigg remains at the top of the Elite Class points.