Jason Bright dedicates victory to ill team-mate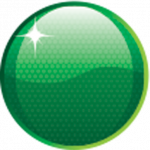 Jason Bright has dedicated his Race 8 V8 Supercars win to ill team-mate Jason Richards.
The Team BOC driver secured Brad Jones Racing's first win in the V8 Supercars Championship, beating Jamie Whincup in the first of today's races.
With his regular team-mate Richards on the sidelines due to a rare and dangerous form of cancer, Bright dedicated his victory to 'Jase.'
"This morning was certainly for him," Bright said.
"I think everybody understands that he would be up here as well if he was here."
Richards has returned from a recent trip from America where he is continuing treatment.
You can help Richards and his family by going to the online auction at bid4jase.com
It was an up and down weekend for Brad Jones Racing, with the team's second car of Jason Bargwanna finishing third in Race 8.
On the flip side, the third car of Karl Reindler was involved in the horrific start line accident and could be a write-off.
Regardless, Bright is confident the team's momentum would now continue.
"We have had a really tough few weeks but I knew this year we would really start to show our potential and win some races," Bright said.
"We put a lot of thought into what we needed. We started off reasonably well and the team did a great job. If we didn't qualify so badly yesterday we could have given Jamie a run for his money as well."
The next round of the V8 Supercars Championship will be held at Winton on May 20-22.