Drivers call for dedicated V8 safety crew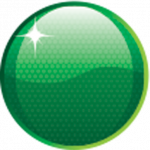 There is a push in the V8 Supercars ranks for a dedicated safety crew after the horrifying start line accident at Barbagallo Raceway today.
Team BOC driver Jason Bright has urged V8 Supercars to pursue the implementation of its own safety crew, as well as investigate the reaction of the fire marshals at today's fiery shunt involving Karl Reindler and Steve Owen.
"The cost of someone seeing injured like that would be far greater than any insurance policy or a (rescue) crew going to every race," Bright said.
"We've got the medical systems in place. There's always room for improvement. We've just got to look at every case and see if we can do it better."
Bright was also critical of the speed that the marshals took to reach Reindler and Owen's stricken vehicles.
"It was pretty scary seeing the mechanics being the guys on the scene and fire crews walking up to the car," Bright said in the post-race press conference.
"It was lucky Karl wasn't knocked out.
"I'm sure there'll be an investigation. The (marshall's) car has pulled up close to the car that wasn't as on fire, and I saw a guy walking up to the car casually, while the car's on fire with a driver in it.
"That's horrifying. You've got guys jumping the pit wall, at the car trying to put it out with a fire extinguisher. One of our guys went through two fire extinguishers before he saw anyone else helping him.
"We need to work on that.
"Drivers do everything we can to protect ourselves. Teams work very hard to build the cars as safe as possible. We also want to see everyone else performing at the same level."
CLICK HERE for more on Karl Reindler and Steve Owen's condition …