Craig Lowndes: I can challenge for V8 title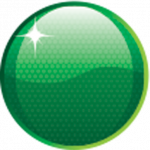 Craig Lowndes has not won the the V8 Supercars Championship in over a decade, but the three-time title winner is confident that he's in the right frame to right some wrongs this year.
In the past few years, Lowndes has endured low scoring starts to each season – but not in 2011.
Lowndes moved into second place yesterday after finishing behind TeamVodafone team-mate Jamie Whincup.
Now, he wants the top spot, and he thinks he is in the right place to do it.
"If you look at the last three or four years, I've never had a strong first half of the season," Lowndes said.
"I always have a strong back half, so this is nice.
"There's a couple of bogey events around like New Zealand that I want to try and clean up. Previous years, I've hit everything but the Safety Car over there! It was nice to come away with a second there (in NZ). We had a disappointing run on the Sunday but still got some points.
"So far, touch wood, the season is going to plan.
"There's still a long way to go, so you've got to be consistent and stay up the front and stay out of trouble."
Tomorrow's 20 minute qualifying session (9am) will see each driver's fastest two times determine the grid for Races 8 and 9 respectively. The races (10.35am and 2.05pm) will both be held over 120km.
Click below to view Speedcafe.com's Barbagallo Race Guide