Back pain halts Stoner's charge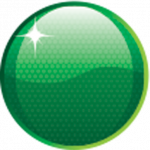 Casey Stoner has told of the back pain that curtailed his chances of fighting with pace-setters Dani Pedrosa and Jorge Lorenzo in the Portuguese Grand Prix.
CLICK HERE for Speedcafe.com's race report
The Australian came home in third place, almost five seconds adrift of the two Spaniards, after contemplating retiring from the event due to the pain.
Stoner also battled a lack of front-end confidence around the Estoril circuit – continuing his struggles from practice and qualifying.
"I was really struggling to find confidence entering the corners," said Stoner after the race.
"Every time I'd go in on the left-side the bike wanted to follow me around, and I almost high-sided a couple of times.
"From there I just tried to pull the gap back (to Lorenzo and Pedrosa), but couldn't really make any inroads – I was more or less doing the same as them.
"We thought that maybe at the end of the race it would come better, because that's what we've normally got our bikes set up better for.
"I unfortunately had a twinge in the back, and for about half a lap I couldn't move.
"I was contemplating pulling into the pits, but luckily it loosened up for me enough to be able to change direction and get from one side of the bike to the other.
"It's just a relief to be honest just to finish."
Stoner lost time on the opening lap while battling with Marco Simoncelli, and later lamented the fiery Italian's riding.
"I wasn't really too happy with the move Marco pulled on me in the first turn," said Stoner.
"Then we both made a mistake between Turn 1 and 2, and then he crashed in front of me in Turn 4, and that really just put the gap there (between Stoner and the leaders)."
Stoner sits third in the championship points standings after three races – 20 points behind leader Lorenzo.
The MotoGP World Championship continues on May 15 at Le Mans, France.