Ambrose: We have homework to do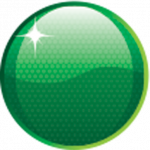 Marcos Ambrose has admitted that his Richard Petty Motorsport team has work to do on its short-track program, after struggling to a 23rd place finish at Richmond International Raceway.
CLICK HERE for Speedcafe.com's race report
Battling an ill-handling Ford Fusion, Ambrose was hurt by extended green flag runs during the first half of the race.
The Australian found himself two laps down by the half-way mark, and eventually finished three off the pace of race winner Kyle Busch.
Although saying he was pleased to score points after avoiding several incidents, including that which took contender Jeff Gordon out of the race on Lap 300, Ambrose admitted there is work to do.
"It was a tough night out there, but we kept digging and took home some good points by the end," said Ambrose.
"We've got a bit of homework to on these short ovals; the handling wasn't there to attack when we needed to.
"Fortunately we managed to steer clear of the carnage; it was fairly wild in the middle part of the race."
Ambrose now sits 23rd in the NASCAR Sprint Cup points standings after nine of 36 races.
The series continues next weekend with the Showtime Southern 500 at Darlington Raceway.