Allerton dominates Superbike Race 2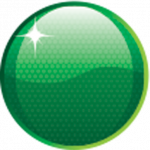 Glenn Allerton's pursuit of a second QBE Insurance Australian Superbike Championship crown was on show today with the Procon Maxima BMW rider wrapped up Race 2 and the overall round at Perth's Barbagallo Raceway.
The Sydneysider's form from a calculated Race 1 victory continued, though he didn't have it all his own way as a number of other riders showed their intention to challenge.
Honda's Craig Coxhell made a great start and challenged early before relinquishing the lead to a storming Allerton.
Wayne Maxwell also passed Coxhell, with Maxwell taking second from Coxhell, Jamie Stauffer, Robert Bugden, Ben Attard, Scott Charlton, Troy Herfoss, Daniel Stauffer and Cole Odendall.
After winning both races for the weekend, Allerton was on top of the world.
"This weekend has been an awesome one for the team and it's great to come back to Perth and show the strengths of the BMW to such a big crowd," said Allerton.
"We knew that everyone would be searching for more grip after yesterday's race so got together and made some changes to the bike to make it a bit better.
"Over race distance it came on strong again and was super quick. I can't thank the team enough for putting everything they have behind me."
Team Suzuki's Brodie Waters demonstrated his versatility on the GSX-R1000, clean sweeping the Prostock Challenge with pole and two race wins.
The next round of the QBE Insurance Australian Superbike Championships will be held at Queensland Raceway from June 3-5.
QBE Insurance Australian Superbikes Overall Points
1. Glenn ALLERTON (VIC), 188
2. Troy HERFOSS (VIC), 130
3. Ben ATTARD (QLD), 129
4. Craig COXHELL (VIC), 123
5. Jamie STAUFFER (NSW), 119
6. Wayne MAXWELL (VIC), 101
7. Cole ODENDAAL (NSW), 98
8. Robert BUGDEN (QLD), 90
9. Joshua WATERS (VIC), 88
10. Ben HENRY (QLD), 75