Whincup: Engineers the key to soft switch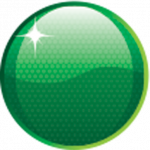 Jamie Whincup says that the V8 Supercars engineers will be under pressure to nail the fastest soft tyre set-up for tomorrow's two races.
Whincup, who won Race 7 of the V8 Supercars at Barbagallo Raceway on Dunlop's hard compound tyre today, believes that the engineers will be the difference in tomorrow's unique qualifying and two races – all on soft compound tyres.
"Forget about what happened today, when we put the soft tyres on the car, it's a completely new day," Whincup said.
"It will be a completely different grid tomorrow on the soft tyre. It is really hard work for the engineers to get the car quick for quali on hard tyres, then the race, and then do it all again on the soft tyre.
"The engineers are going to earn their money this weekend."
Tomorrow's 20 minute qualifying session (9am) will see each driver's fastest two times determine the grid for Races 8 and 9 respectively.
The races (10.35am and 2.05pm) will both be held over 120km.
CLICK HERE for a full race report and results from Race 7 of the V8 Supercars Championship at Barbagallo Raceway.