Steve Richards wins first Carrera Cup race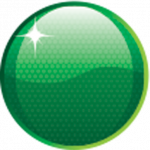 Steven Richards claimed his first Carrera Cup race victory of the season at Barbagallo Raceway today.
Richards started second on the grid alongside polesitter Ben Barker before taking the lead into the opening corner. From there, Richards pulled away to take victory ahead of Jonny Reid and a late-charging Michael Patrizi.
Behind, there was drama when Daniel Gaunt locked his brakes entering Kolb Corner. Barker went to pass around the outside however clipped a spinning Gaunt. Barker recovered to finish 13th while Gaunt failed to finish.
Richards was pleased with the race one win, during which he broke his father Jim Richards' 2004 lap record.
"It's always nice to have a win. I haven't had one in a while so it's pretty cool. I'm happy because it's our own gig and we've got a great bunch of guys working on the car. Whenever you can have a win with the standard of guys we're racing against its good," said Richards.
"The car felt fantastic so I don't see any reason why tomorrow can't work out any different."
Meanwhile, Max Twigg continued his run at the front of the Elite Class, finishing fifth outright behind reigning champion Craig Baird – who took an conservative approach to the majority of the race after an early tyre flat spot.
Carrera Cup will hold two races tomorrow at 8.30am and 1.10pm.