Q&A: Karl Reindler on his breakout V8 day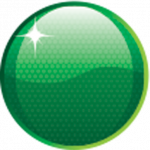 Karl Reindler enjoyed his most competitive day of V8 Supercars at Barbagallo Raceway today, qualifying sixth and finishing seventh.
Speedcafe.com's Grant Rowley caught up with him after the race to get his thoughts on his stand-out performance.
SPEEDCAFE: The Brad Jones Racing team is on the up. What has changed?
KARL REINDLER: The cars have come a long way since I first joined the team at the start of 2010 and Jason Bright has led the charge with Phil Keed.
We've tried some different things this weekend and they seem to be heading in the right direction. They certainly seem to be working well.
SPEEDCAFE: Do you have much involvement with the development of the car?
REINDLER: I do. I have some input, and we're definitely starting to utilise the fact that we have three cars in the team, rather than going down separate paths. I'll try one thing, Brighty will try something else, Bargs (Jason Bargwanna) will try something and we'll collaborate the information. We're starting to see some big gains. Brighty was super fast in the race then and so was Bargs.
SPEEDCAFE: You'd have to be buoyed by the result …
Reindler: It's such a tough game. I'll stand by the fact that this is the most competitive touring car championship in the world. The whole field is separated by less than a second.
My home round here … I obviously know the circuit pretty well, all the miles I've done over the year.
Quaifying has been my weakness, but I've managed to sort it out today. I put in a blinder – maybe I went a little bit early – but when you qualify at the front, it is substantially easier to race. When you're at the back, you have nothing to lose, so everyone gets desperate.
This has been the first round where I've finished without any scuffs on the car. And physically, I feel good, because I just ticked over the laps and be patient with the car.
SPEEDCAFE: Racing at the front also allows you race your own race – conserve the car, tyres etc.
REINDLER: I could be patient. At the back, you're defending or attacking and you're using the car more. The car has more attitude. I was just really patient the whole race.
When Rick (Kelly) was behind me, I got a little flustered. It took me a while to get back in a rhythm, but then I started to pull away.
SPEEDCAFE: Can results like this continue? Not just tomorrow, but future rounds?

REINDLER: I think having a good qualifying result and good race result promotes a lot of confidence.
I know what it took to achieve that lap this morning, and having qualified up the front, I didn't change anything in the race – I drove as I typically would. It was easy to go quicker and look after the tyres when there's more respect among the drivers at the front.
There's no reason why we can't continue it at Winton. I probably know Winton a lot better than I know Barbagallo. I've done my fair share of laps in other cars around here, but Winton has been my test track for the last few years. We'll have soft tyres again at Winton, and I love driving on them. I reckon we should be on the softs all the time.