Post-race burn-outs officially outlawed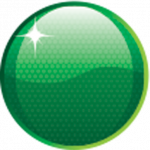 V8 drivers have been reminded that burn-outs are outlawed from post-V8 race celebrations.
V8 Supercars officials have warned the drivers and teams that performing burn-outs or doughnuts will result in a penalty.
Tight television scheduling has been cited as the reason for the ban.
Jim Beam Racing's Steve Johnson says removing victory burn-outs is a loss for the fans.
"They want us to put on a good show and be fan friendly, but they're banning all this stuff. It's what the fans want to see," he said.
"They love to see that emotion. They've changed the podium stuff this year, and we're losing our own identity.
"Sure, Gizzy (Shane van Gisbergen) did the burn-outs after the race in Hamilton, but it was his first win, and look at the crowd in the grandstand, they were going nuts.
"To be honest, I don't understand. I understand the TV scheduling and its constraints, but we're being told to drive around and put our hand out the window and wave. Not many people think that's exciting."
The V8 drivers were reminded of this in the drivers briefing at Barbagallo Raceway this morning.
Qualifying for Race 7 of the Trading Post Perth Challenge starts at 10.50am.
Click below to view Speedcafe.com's Barbagallo Race Guide