Pither wins Race 1 as McConville goes fast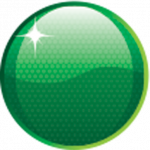 Chris Pither has claimed Race 1 honours in Perth for Round 2 of the Auto One V8 Ute Racing Series – protected by Armor All.
The New Zealand driver was too good for the field, beating home local favorites Grant Johnson and Rick Gill.
Pither was pleased with the win.
"I haven't raced here before, and it's quite a unique track with some pretty cool elevation changes," he said.
"It's a short lap but it's pretty busy the whole way around. The Ice Break Holden has been hooked up since the word go and I'm just out there having fun."
Cameron McConville claimed pole position – his first in the V8 Utes category –  but a a broken timing chain meant that McConville's team couldn't do an engine change in time, forcing him to sit out the first race.
"We were well and truly behind the eight ball at Clipsal but when the car rolled out of the truck here,  it was so good," McConville said.
"I told the boys it was like a different car. We were confident of getting onto the first two or three rows of the grid after practice but it was like a second faster as track conditions were perfect this morning and we got a good lap in before the timing chain broke.  I love this place and have raced here for a long, long time so we'll just try and carve our way through as they say."
A Ballot draw was held to determine how many positions would be reversed for Race 2, with Race 1 winner Chris Pither drawing the number 22 meaning the Ice Break Holden will start 22nd.
Race 2 and 3 will be held on Sunday with both being telecast on Network Seven in the coming weeks.