Montoya storms to Richmond pole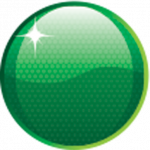 Juan Pablo Montoya has backed up his solid practice form to take pole position for the Matthew and Daniel Hansen 400 at Richmond International Raceway.
The Colombian went 0.6s quicker in qualifying than he had in Happy Hour to take the pole, from fellow Chevrolet pilots Regan Smith and Clint Bowyer.
Kasey Kahne and Mark Martin rounded out the top five ahead of the Saturday night event.
Australian Marcos Ambrose will line-up a lowly 35th.
See below for the full qualifying result
| | | | | | |
| --- | --- | --- | --- | --- | --- |
| 1 | Juan Montoya | Chevrolet | Target | 20.989 | |
| 2 | Regan Smith | Chevrolet | Furniture Row Companies | 21.031 | -0.042 |
| 3 | Clint Bowyer | Chevrolet | BB&T | 21.049 | -0.060 |
| 4 | Kasey Kahne | Toyota | Red Bull | 21.069 | -0.080 |
| 5 | Mark Martin | Chevrolet | GoDaddy.com | 21.085 | -0.096 |
| 6 | Jeff Gordon | Chevrolet | DuPont | 21.092 | -0.103 |
| 7 | Brad Keselowski | Dodge | Miller Lite | 21.092 | -0.103 |
| 8 | Carl Edwards | Ford | Scotts EZ Seed | 21.093 | -0.104 |
| 9 | Joey Logano | Toyota | The Home Depot | 21.097 | -0.108 |
| 10 | Paul Menard | Chevrolet | Libman / Menards | 21.101 | -0.112 |
| 11 | Denny Hamlin | Toyota | FedEx Freight | 21.130 | -0.141 |
| 12 | Kevin Harvick | Chevrolet | Budweiser | 21.150 | -0.161 |
| 13 | Ryan Newman | Chevrolet | U.S. Army Medicine | 21.181 | -0.192 |
| 14 | Bobby Labonte | Toyota | Kingsford | 21.181 | -0.192 |
| 15 | Casey Mears | Toyota | GEICO | 21.184 | -0.195 |
| 16 | David Stremme | Chevrolet | EchoStar Technologies | 21.193 | -0.204 |
| 17 | Jamie McMurray | Chevrolet | McDonald's | 21.201 | -0.212 |
| 18 | A.J. Allmendinger | Ford | Nautica | 21.204 | -0.215 |
| 19 | David Reutimann | Toyota | Aaron's Dream Machine | 21.204 | -0.215 |
| 20 | Kyle Busch | Toyota | M&M's Pretzel | 21.208 | -0.219 |
| 21 | Martin Truex Jr. | Toyota | NAPA Ultimate Tune-Up | 21.209 | -0.220 |
| 22 | Michael McDowell | Toyota | K-Love | 21.210 | -0.221 |
| 23 | Greg Biffle | Ford | 3M | 21.238 | -0.249 |
| 24 | Dale Earnhardt Jr. | Chevrolet | National Guard / Amp Energy | 21.244 | -0.255 |
| 25 | Jeff Burton | Chevrolet | Caterpillar | 21.252 | -0.263 |
| 26 | Joe Nemechek | Toyota | AMFMEnergy.com / Pellet & Wood Stoves | 21.256 | -0.267 |
| 27 | David Ragan | Ford | UPS "We Love Logistics" | 21.257 | -0.268 |
| 28 | Travis Kvapil | Ford | Long John Silver's | 21.278 | -0.289 |
| 29 | Dave Blaney | Chevrolet | Golden Corral | 21.279 | -0.290 |
| 30 | Jimmie Johnson | Chevrolet | Lowe's | 21.280 | -0.291 |
| 31 | Tony Stewart | Chevrolet | Mobil 1 / Office Depot | 21.308 | -0.319 |
| 32 | Mike Skinner | Toyota | Big Red | 21.330 | -0.341 |
| 33 | Matt Kenseth | Ford | Crown Royal | 21.362 | -0.373 |
| 34 | Landon Cassill | Chevrolet | Thank A Teacher Today / Security Benefit | 21.369 | -0.380 |
| 35 | Marcos Ambrose | Ford | Dewalt | 21.383 | -0.394 |
| 36 | Kurt Busch | Dodge | Shell / Pennzoil | 21.393 | -0.404 |
| 37 | Brian Vickers | Toyota | Red Bull | 21.397 | -0.408 |
| 38 | Ken Schrader | Ford | H&B Railroad / Southern Pride Trucking | 21.405 | -0.416 |
| 39 | David Gilliland | Ford | Gander Mountain | 21.443 | -0.454 |
| 40 | J.J. Yeley | Chevrolet | Red Line Oil | 21.516 | -0.527 |
| 41 | Andy Lally* | Ford | Interstate Moving Services | 21.629 | -0.640 |
| 42 | Robby Gordon+ | Dodge | Fast Five / Speed Energy | 21.846 | -0.857 |
| 43 | Tony Raines | Ford | Front Row Motorsports | 21.517 | -0.528 |