Craig Lowndes closing on 24 Hour goal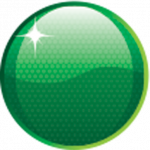 Craig Lowndes says that competing in a VLN series race with Audi in June will bring him one step closer to realising his goal of racing in a 24 Hour event.
The three-time V8 Supercars Champion will drive an Audi R8 LMS alongside Warren Luff in Round 2 of the 2011 VLN series on May 28.
The VLN races cater for a variety of production-based cars, and are run solely on the Nordschleife throughout the year. Participation in at least one VLN event is a prerequisite for starting the non-points scoring Nurburgring 24 Hour.
"I'm looking forward to it," said Lowndes, who teamed with Luff and Audi to finish second in February's Bathurst 12 Hour, of heading to Germany.
"We'll fly out after Winton  (V8 Supercars event) and go over there, Luffy and I, and see what we can do.
"The biggest thing is learning the track at the moment. We're trying to get some information and watch Youtube footage of the Nurburgring to actually get an understanding of where the left and rights go".
It is understood that Lowndes has his sights set on competing in the 2012 Nurburgring 24 Hour with Audi, before an assault on the famed Le Mans 24 Hour the year after.
While Lowndes spoke openly with Speedcafe.com about his Le Mans dream in February (CLICK HERE to view), the TeamVodafone pilot was coy on the future when quizzed on the subject at Barbagallo.
"We've had a great relationship since the (Bathurst) 12 Hour," said Lowndes of Audi.
"I'm just happy creating an opportunity, which we've been able to do through Audi, and then make sure that it fits within the calendar of V8 Supercars.
"Audi have been really good, and who knows what the future holds? At the moment we're only talking to them about doing this (VLN) because we want to do a 24 Hour race at the Nurburgring in the future. We have to qualify for that, so at least this is a step towards that.
"Who knows what the race after this one will be? We'll talk to Audi about that after we get this one out of the way. Both Warren and I will qualify and we'll see what's coming up next."
The May 28 VLN event is likely to be Lowndes's last Audi drive for this season, due to his busy V8 Supercars schedule, and the upcoming defence of his 2010 Australian Safari crown.
Lowndes chose to see the funny side of Audi's official press statement announcing his VLN drive, which made mention of "Australians Warren Luff and Greg Lowndes."
"I have a brother called Greg, and I'm delighted for him. We'll have to get him on YouTube to see what the track's like and then see how he goes," chuckled Lowndes.