Caitlin Wood impresses in Academy Shootout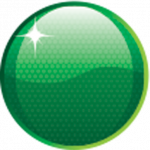 New South Wales female karter Caitlin Wood put in an impressive performance during a two-day shootout in a Karting Academy Trophy Program Qualifying Shootout earlier this week.
Wood lined up against eight aspiring female kart racers from across the globe in the shootout with the winner receiving a funded drive in the 2011 CIK-FIA Karting Academy Trophy courtesy CIK-FIA and Women & Motor Sport Commission.
The youngsters, all 15 years of age or younger, were put through their paces both physically and mentally, taking part in activities designed to assess their movement, agility and reflexes, the reaction of their bodies to stress, as well as their knowledge of karting history and sporting regulations. On the second day the young karters took to the wheel at the Scientrier circuit to demonstrate their speed and racing ability.
While pleased with her performance during the opening day of the shootout Wood felt just as comfortable when the competitors took to the track during for day two.
"In the first practice session I recorded the second fastest time, which I was really happy with. After this session Yvan Muller came up to me and gave me some tips with my braking points – which really helped in the second session," said Wood.
"All throughout the shootout the judges kept informing us that the quickest driver on the track wasn't necessarily the one who was going to win – they were combining the theoretical tests with a focus on improvement and consistency during the on track sessions.
"During the actual five-minute qualifying session I felt that the kart was unbalanced compared to the other sessions and I wasn't able to produce the laps as quick as what I did in the practices.
"With that I was third fastest behind Lucile Cypriano from France and Kim Oomen from the Netherlands, I was a little bit disappointed but I did the best I could do."
The jury – which among others included Commission President and former vice FIA World Rally Champion Michèle Mouton, 1986 Karting Champion of Europe and double World Champion in the FIA World Touring Car Championship Yvan Muller, former European Kart Champion Cathy Muller, and Vincent Caro, Executive Secretary of the CIK-FIA – unanimously selected Lucile Cypriano as the winner of the 2011 CIK-FIA shoot-out. Cypriano had the honour of receiving her award from FIA President Jean Todt.
The 2011 CIK-FIA Karting Academy Trophy takes place over three races (Rd 1 – July (France), Rd 2 – August 26-28 (Italy) and Rd 3 – November 3-5 (Bahrain), in addition to the official pre-season test session in June.
Following the success of the series, the entry has been increased from 34 to 51 karts this season, and each of the other 50 competitors will represent a different country, providing a truly international competition. All competitors will compete on equal terms in karts provided by the official equipment supplier.