Drewer to compete in American rally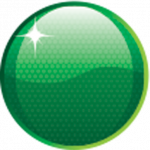 US-based Australian racing driver Tom Drewer is to compete in this year's 'One Lap of America' rally at the wheel of a highly-modified Porsche 944.
Drewer, who won the 2008 USA IMSA Lites 2 Championship in a West sportscar, will have his first outing in the Cannonball Run-inspired event, which will see competitors complete 5,000km of driving over eight days, including a series of timed stages held at racing facilities.
Drewer will pilot Joe Browne's Chevrolet LS-1-engined 944 during the event, having originally been scheduled to drive a Dodge Magnum SRT8 wagon for gentleman race Steve Loudin, before a Loudin family emergency changed his plans.
"I thought my One Lap had ended before it had even begun," said Drewer of the late switch.
"Steve was heartbroken, as was I, that we could no longer compete. I know it was tough for him to withdraw, and my thoughts are with him and his family.
"But it's fantastic to be given the opportunity by Joe. I had a 944 Turbo road car back in Australia, so I know them well, albeit not with 400 horses under the bonnet!"
The Cannonball events became instant legends and it's going to be special to take part in its successor, the One Lap of America."
The One Lap of America begins Saturday April 30 near Chicago, Illinois and ends the following Saturday, May 7.