Allerton makes late pass for Perth win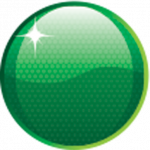 QBE Insurance Australian Superbike Championship leader Glenn Allerton scored his fifth race win of the season at Perth's Barbagallo Raceway today.
Allerton secured the win courtesy of a penultimate lap pass on polesitter Wayne Maxwell in the 15-lap race.
Maxwell looked set to deliver Team Honda its maiden win for 2011 but could do nothing to stop a fast-finishing Allerton (Procon Maxima BMW).
Allerton's win has firmed his championship chances today with his closest rival Troy Herfoss finishing fifth on the Team Suzuki machine.

"It's great to get another win on the board but it definitely wasn't easy," said Allerton.
"I knew the pace would be hot and wanted to try and save the tyre for the run home but took a bit longer to get past Wayne than I would have liked.
"We came across some lap traffic and I probably got in front of him for a split second but couldn't make it stick. The other guys were there racing for position and I really had to attack hard to get through them.
"I got Wayne towards the end and managed to get through some traffic heading up the hill, I wasn't sure where he was but knew he would have to deal with them as well.

"
Maxwell's Honda team-mate Jamie Stauffer finished third, handicapped by lapped traffic.
Two Suzuki GSX-R1000's battled it out for fourth and fifth, with Mack Trucks Suzuki rider Robbie Bugden getting the edge over Team Suzuki's Herfoss.
Tomorrow's 15-lap race begins at 9.35am (WST) following a 10-minute warm-up to kick off the day's proceedings.