V8 Supercars ready to invade India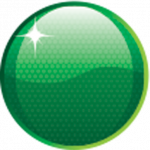 A full-time Indian driver, racing an Indian-backed car in back-to-back V8 Supercars events in Delhi and Chennai could happen as soon as 2012, according to the Australia Trade Commission's Senior Trade and Investment Commissioner for South Asia, Peter Linford.
Linford met with V8 Supercars Chairman, Tony Cochrane and CEO Martin Whitaker yesterday before hosting a trade conference at the Radisson Resort on the Gold Coast this morning, where he spoke to Speecafe.com.
Linford said that discussions had been underway for some time about the V8 Supercars' international expansion to include the new Hermann Tilke-designed Buddh International circuit in Greater Noida, about 50km from Delhi – which will host its first F1 race on October 30.
More recently, dialogue has been opened up between Austrade and the Kingfisher Group, which owns a purpose-built driver training facility and circuit in Chennai, with the idea of creating back-to-back events.
The two tracks are about 2200km apart by road.
"What I can tell you is that there is interest and there is natural synergy," Linford told Speedcafe.com.
"If you have a purpose built race track you need to have more than just one race on it to make it viable.
"We went to them and said we have a product for you which we think is attractive and that is proven both domestically in Australia with a huge viewing audience, but also internationally in that it has delivered successful events in Bahrain and Abu Dhabi.
"We have also spoken to V8s and the economies of being able to do multiple-linked locations brings their costs down. And also enters them into new markets.
"V8 Supercars see the growing Indian population in Australia becoming V8 Supercar fans and it would do that more so if they saw the V8s racing in India. So they get more supporters and corporate support in both markets."
Linford and Whitaker first worked together when Linford was Senior Trade Commissioner for the Middle East and North Africa, and Whitaker was the CEO at the Bahrain circuit – the end result being V8 Supercars' racing in Bahrain
.
"We met with Tony Cochrane and Martin Whitaker yesterday and now we are going back to the Indian side," said Linford.
"The preliminary discussions produced opportunities and options like entering an Indian driver and Indian team to race against the Australian teams (year round).
"That makes a lot of sense because it gives us more opportunity to televise the series more popularly in India, and when the series actually races there it will already have a fan base and people who will want to come along – especially to see their Indian driver do well.
"They (the Kingfisher Group) know the V8s, so there is a familiarity there, I don't think it is a big jump to take that discussion with them.
"The first commitment of money has actually come from the V8 Supercars themselves here in Australia to the Indians rather then the other way around. That was really exciting for us because we don't see that, too often."
So what's next?
"The next phase for us is to get an equal commitment from the Indian side and then to work with the commercial entities from both sides to bring about other commercial supporters so that we have the budget that is needed to deliver the first event," said Linford.
"The boys here (V8 Supercars) would like to include it in next season's schedule. But we are on a pretty quick time clock because I think the schedule gets announced in September or October.
"It's not impossible, but we have some work to do."
Linford said work was on-going on a daily basis.
"Tony and Martin will jump on a plane as soon as we tell them we have set up meetings for them to attend," said Linford.
"Indications are quite positive for them."
Linford said that the current issue of the V8 Supercar championship being for sale had only just come to his attention. But obviously having a couple of extra high-profile international races on the schedule would be enticing for any prospective buyer.
"I had only heard about those discussions in the last couple of days and I certainly don't have any involvement in them, so I don't know," said Linford.
"The V8s are a little bit like the AFL, which we have also done a lot of work with. The AFL is phenomenal organisation with deep saturation in the Australian market, but if they really want to significantly grow then they have to go international and I think the V8s fall into that category as well."