Paul Dumbrell undergoes mid-week surgery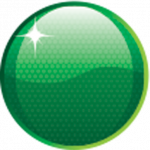 Paul Dumbrell will be fit to race in Perth this weekend, despite a mid-week operation for a niggling hip injury.
The Bottle-O Racing driver had the tendon on his hip's iliac crest repaired by a surgeon.
After the surgery, Dumbrell has spent the last few days on crutches, but while he is fit to compete, he is showing the affects of the operation.
"I feel OK now. I won't be running a marathon, but I'm off the crutches now and I'm building strength," he told Speedcafe.com.
"It's just the wound now that needs to heel.
"It's been a long standing injury that I've had. I haven't been able to do much training since late January. It was always something that I was trying to get to the bottom of. Surgery was the last resort and that's what I've done."
This is the fourth operation that Dumbrell has had on the right hand side of his body. After breaking his hip at 15, he admits that the area is a weak point for him.
"It finally gave way," he said.
"The recovery work I was doing before hadn't worked, so the operation was the last option. They say there's a 90 percent success rate for the surgery, and Dr Young (Dumbrell's surgeon) is one of the best hip specialists going around,"
Dumbrell, regarded as one of the fittest men in pit lane, has had a significantly reduced training program of late. All of his exercise regimes have been assisted by cortisone injections, ruling him out of competitive triathlons and iron men events.
He says that upcoming competition outside of V8 Supercars is unlikely.
"I've got an ironman race in five weeks, but it is highly unlikely that I'll be able to get there," he said.
"But I'll keep the options open to see how it comes together in the next week or so."
Dumbrell is currently 20th in the V8 Supercars Championship.
Click below to view Speedcafe.com's Barbagallo Race Guide