Mick Doohan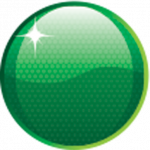 Five consecutive 500cc World Championships tells the story. In the mid to late '90s Mick Doohan was almost unbeatable.
The stats are impressive; 117 500cc races, 54 wins and Doohan stood on the podium 95 times, which is staggering. It was made even more impressive given the high calibre of riders that Doohan was competing against at the time.
During his five consecutive championship wins (1994-1998) Doohan failed to make the podium in only nine races and won 44 of them.
"To be honest I didn't even realise this, I never looked at that side of it," Mick Doohan told Speedcafe.com
"As a racer you just worry about the next race. You don't really look at what you have done.
"You know you need to be consistent to win the championship, which is the ultimate goal. If you can't win you focus on the next best position."
Doohan has always had an interest in cars and bikes; it was this initial interest that had the young Queenslander contemplating a racing career.
"My father and my brother were in to bikes when I was young, particularly my brother," Doohan said.
"My father got us some awesome dirt bikes and then it wasn't until I was 19 or 20 that I decided that I could perhaps have a shot at riding road bikes professionally."
Doohan made his 500cc debut in Japan in 1989 with Honda, a relationship he maintained throughout his professional career.
Doohan finished his first season ninth in the championship making the podium for the first time in Germany. The following year his results started to improve, breaking through for his first win in Hungry, the penultimate event of the season.
In 1991 Doohan started to dominate, enjoying several wins and coming second in the championship. Over the next eight years he would only finished lower than third in the championship once – in 1993 (where he was fourth).
With so much success it is perhaps not a surprise to see Doohan struggle to choose a stand out career moment, after some serious consideration Doohan talks about 1997, a year he won his fourth title and crossed the finish line no worse than second in every race he completed.
"I'm not sure to be honest," said Doohan.
"Based on my best year statistically you would have to say 1997 stands out.
"Everything just gelled, the bike was good. I was riding a different bike (to everyone else). I chose something different, something that the other guys didn't like. The bike had a different engine.
"Everyone thought they needed to be on a Honda to win, so I was satisfied to know that there were six or seven other Hondas on the grid but I was the only one that was winning.
"I chose a different engine that mentally screwed them because it was a little more difficult to ride.
"It didn't put out any more power, it just made a different noise, it had a different torque curve.
"Psychologically it was a satisfying thing for me; it was good year, where as I said, everything gelled."
Unfortunately Doohan didn't have everything go his way. He'd won 12 of the 15 races and came to Australia already crowned as the world champion, but failed to finish in front of his adoring fans after a crash at turn one while leading the race comfortably.
"It's always disappointing not to win your home race," said Doohan.
"It's really disappointing when you crash out. It was a letdown in regard to the season, but it's the way racing goes, nothing goes to plan. All in all it was a pretty good year and I was very happy with it."
Starting the 1999 season looking for a sixth consecutive world title, Doohan started off well with fourth in Malaysia and second in Japan, but that podium would end up being his last when in Spain he came off the bike, breaking his leg in several places.
"It wasn't until the end of the season, six months later, that I knew that I wouldn't be able to get back on the bike," said Doohan.
"It was the middle of 2000, that's when I made the decision to call it quits because I wouldn't have been able to get back in the bike again until 2001 at the earliest.
"It wasn't a tough decision because I had not raced for a fair while. What do you do? One day you have to stop, I was injured, I didn't know if I could have come back.
"I didn't have much strength in my left arm, so it was really a forced retirement, which wasn't a bad way to stop because it prevented me from thinking that I could have come back."
Doohan looks back at his career with admiration, proud of what he achieved and can find no reason to look back with disdain.
"I wouldn't change anything," said Doohan.
"I have no regrets; everything that happened was part and parcel of racing.
"The whole career was a highlight. I was fortunate to be in the position to go out there and race and I loved doing it.
"There's nothing I'd change and I can't think of one thing that I'd do better, it was just a blast."
Alongside Doohan for his entire 500cc career was brilliant race engineer Jeremy Burgess.
"JB is a great guy, I had a great working relationship with him, we remain friends now," said Doohan.
"He was easy to work with, he didn't complicate things. He takes a common sense approach. He listens to the rider and tries to work out what's going on, he doesn't try to re-invent the wheel which makes him stand out from a lot of other guys.
"He knows how to direct those within the team, that's his key strength.
"He's worked with some great names; people trust him and want to work with him.
"You know anything he touches can be trusted 100 percent; he's 100 percent professional, he does everything properly and cuts no corners."
After leaving the track as a rider Doohan became an advisor to Honda and has several business interests that keep him busy.
"I have my own business interests," said Doohan.
"I have a small group of companies which keeps me in the office, taking care of them.
"I also maintain a relationship with the Australian Grand Prix Corporation."
With the 2011 MotoGP season in full swing, Doohan believes current Australian charge Casey Stoner is in for a good season.
"It's already looking like it will be an exciting year," said Doohan.
"I reckon Casey (Stoner) will have a cracker. The Honda is working well. Coming off the Ducati, the Honda is a breeze to ride.
"He's ridden superbly already this season. Casey looks like a completely different guy on that bike, he doesn't need to have it on the line every weekend, he knows that the bike is stable and that it will do everything he wants it to do lap after lap.
"As the season progresses it'll be interesting to see what he can do with it."
Focus story on Mick Doohan
Mick Doohan and Jeremy Burgess