Danny Green spins off track during hot lap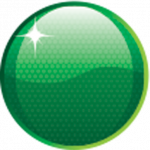 Danny Green's debut in a V8 Supercar has ended in the sand at turn six after the Australian boxing champ speared off the Barbagallo Raceway circuit.
On his first lap in the car, Green spun off the circuit after attempting to drop from fourth to third gear for Kolb Corner.
Paul Morris' The Green Machine Commodore was not damaged.
It was the second time the car had visited the sand trap after Morris rolled the car in the practice session earlier in the day.
V8 Supercars officials had granted Green three laps to get a taste of V8s in a publicity opportunity. He said he was disappointed that he coupled not complete his full run in the car.
"You put me in a fight or a fast car and I'm going to have a go," he told Speedcafe.com.
"Unfortunately, I'm not experienced enough. I dropped the clutch out going from fourth to third – probably should have stayed in fourth – and the back wheels locked up and it started spinning. I don't know how fast I was going, but I was going backwards fast, hit the sand and waited for the boom. Luckily we didn't hit the wall.
"I'm excited, but I am gutted. I had three laps up my sleeve, but I didn't have much control. I was really looking forward to going down the bottom of the back straight, but I had fun. I went for it.
"I'd love to do more motorsport. I'd love to do some more V8 Supercars, but going by that, I don't have much future! I'd need a hell of a sponsor!"
Morris was a passenger with Green for his drive and complimented the West Australian for his bravery, even if he did not complete a lap.
"He's not scared! Not wonder he's got three world titles," Morris said.
"I'm disappointed for him – it was all smooth and calm until we got over the hill and it was like smoke coming out of the helmet. He put the hammer down, and he was either going to make it around the corner or we were going to end up in Brisbane! Luckily the sand trap was there.
"It was disappointing he didn't get to do his laps, but we'll get to do it some other time."
Click below to view Speedcafe.com's Barbagallo Race Guide