V8s tight lipped on future TV coverage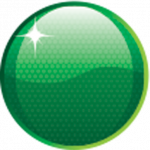 V8 Supercars officials are tight lipped on how the sport's TV coverage could change as a result of the new AFL TV rights deal announced today.
The AFL confirmed on Thursday afternoon its TV deal for 2012–2016 with the Seven Network (free-to-air), Foxtel and Austar (subscription TV) and Telstra (online) winning the rights.
The AFL's new deal is by far the biggest sports television rights deal in Australian history, with the five year arrangement worth $1.235 billion – $1.18 billion of which is cash, the remaining amount advertising contra.
"It's not for us to comment on the television arrangements of another sport," V8 Supercars CEO Martin Whitaker told Speedcafe.com.
"At this point it is far too early to say how the AFL's new TV deal will impact V8 Supercars. The full machinations of that deal are yet to take shape."
While Seven has taken direct ownership of four games each weekend, network boss David Leckie did not rule out on-selling at least one game per round to either the Nine or Ten networks. The previous deal was a joint-arrangement between Seven and Ten, who claimed two games each.
Seven's AFL coverage, which will be spread across the primary Seven channel as well as 7mate, could mean less room for V8 Supercars in 2012, when the final year of the current V8 television contract coincides with the first year of the AFL's new super-deal.
Then in 2013 it remains to be seen whether Seven will show interest in renewing its deal with V8 Supercars, or whether a rival network will bid for the rights.
Speedcafe.com understands that there is genuine interest in the next V8 Supercars television rights deal amongst the other networks.
If Seven is to on-sell one game, it will likely be either the Saturday or Sunday afternoon match, which would leave at least one afternoon a weekend open to V8 telecasts on Seven.
With anti-siphoning laws relaxed this year by the Federal Govermnent, any race other than the Bathurst 1000 could be moved to either of Seven's digital channels, 7TWO or 7mate.
Click below to view Speedcafe.com's Barbagallo Race Guide