Todd Fiore unveils new scheme for Perth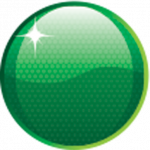 Todd Fiore's Fujitsu V8 Series entry has received a boost in support from Flexi Staff and Allwest Turfing for this weekend's event at Barbagallo Raceway.
Both Perth-based companies have been involved in Fiore's racing career for several years, with Flexi Staff dating back to his MINI Challenge campaign.
Fiore, the younger brother of V8 Supercars driver Dean Fiore, says having local support at his home round is a major bonus.
"I am really happy to have Flexi Staff and Allwest Turfing on board for my home round," Fiore said.
"They've both supported me for many years and throughout various categories, so it's great to have them involved with a bigger presence for their local round.
"The changes made to the livery for the round look great. I can't wait to get out on track as Barbagallo has been good to me in the past, where I won a round in National Formula Ford in 2006, along with the 2009 State Formula Ford Title and the 'Dash for Cash' that same year.
"It is going to be a very difficult weekend with the high calibre of entrants, but hopefully we can get a good result."
The cars hit the track for the second round of the 2011 Fujitsu V8 Supercar Series tomorrow for two practice sessions, followed by qualifying and two 30 minutes races – one each on Saturday and Sunday.
Click below to view Speedcafe.com's Barbagallo Race Guide