Three-pronged Rapisarda attack for Nitros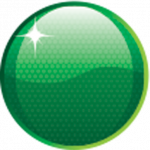 The Rapisarda Racing Top Fuel outfit will field three dragsters at this weekend's Nitro Champs at Sydney Dragway.
All three cars will be driven by past Nitro Champ winners, with defending event winner Mark Mariani, 2007 winner Allan Dobson and Terry Sainty – who won the event back in its Eastern Creek Raceway days – all on board with the team for the three-day event.
Running three Top Fuelers is a massive undertaking in any circumstances, but especially so for the Rapisarda team who have also been competing in the NHRA Full Throttle Series in the US with both Mariani and Sainty, while also competing in the Australian Pro Series.
Mariani drove the Team Rapisarda car at the final two 2010 NHRA events, at Las Vegas, Nevada, in October and the 46th annual NHRA Finals at Pomona, California, in November, while Sainty drove the Rapisarda car at the NHRA season-opening Winternationals at Pomona in February, then at Las Vegas, the third event on the NHRA tour and the NHRA Four-Wide Nationals at Charlotte, North Carolina earlier this month.
"In the past, we have had some good results at the Nitro Champs. I think we can have a
good event this weekend, even with the extra workload," said Rapisarda Racing manager Santo Rapisarda Junior.
"Last season we ran two cars at all bar one event. This season, we ran two cars at the season-opening Nationals, then one car in the US and one here in Australia."
Mariani will compete aboard the ex-David Baca car with US-based Rapisarda Racing consultant and crew chief, Glenn Mikres, tuning the car with the crew that work on the US NHRA car.
Dobson will drive the Rapisarda 'red' car with Santo Rapisarda Jnr responsible for tuning while Sainty will steer the Rapisarda 'black' car, which he has driven since the January Perth Top Fuel championship round. Team principle Santo Rapisarda Snr will act as crew chief for Sainty's program, supported by the Sainty Family Racing team regular crew members.
Sainty is currently in third place in the ANDRA Pro Series Top Fuel championship with 324 points, behind series leader Darren Morgan (475pts) and Phil Lamattina (345pts). Mariani is in 10th place after two events and Dobson in 12th after one event.