Sam Brabham continuing racing dynasty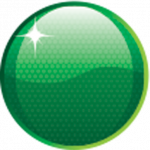 Sam Brabham, the 16-year-old son of Australian international David Brabham, is looking forward to continuing his rookie Formula Kart Stars season as he follows in the motor racing footsteps of his famous ancestors.
Brabham recorded respectable finishes of 20th and 15th on debut in the Junior Max class of the Formula One Management-backed FKS series, and will compete in the remaining five-rounds held throughout the United Kingdom.
Having been co-founded by McLaren boss Ron Dennis in 1996, the FKS series boasts 2008 Formula One World Champion Lewis Hamilton among its graduates.
Brabham joined the series having competed in club-level Junior Max competition last year, and says he is confident of proving competitive with his Project One team after enjoying the opening round at Rowrah.
"I really enjoyed my first Formula Kart Stars event," said Brabham.
"The Project One team did a great job and as my confidence grew I was able to advise what set-up changes we needed to help me go quicker. We had quite a good package by the end of the weekend.
"Most of the tracks are new to me but I'm looking forward to the challenge of learning new circuits, what changes I need to make to go quicker and what I need to work on.
"I know Gerard and the Project One team have a lot of experience and to have that level of support behind me gives me confidence."
Sam joins Australian Formula Ford racing cousin Matthew Brabham in carrying the Brabham motor racing dynasty into a third-generation, with grandfather Jack Brabham having taken three World Championships across the 1950s and 60s.
David Brabham, who this year drives in the FIA GT1 World Championship for Sumo Power and in the V8 Supercars endurance races for IRWIN Racing, believes the FKS will provide a steep learning curve for his son.
"It's an exciting time for Sam," said David.
"He started a few years ago with arrive-and-drive to see whether he liked karting and straight away you could see he really enjoyed it.
"Everything really came from him, we never pushed him into it. He's got a steep learning curve this year joining Formula Kart Stars but he knows that and he's willing to push himself to improve.
"Considering he doesn't do a lot of karting compared to a lot of other kids, Sam's rate of progress has been impressive. We just want to carry that momentum now.
"It's a bit more serious than it has been before but we feel he is ready to take that next racing step."
See below for a video of Sam Brabham testing at Queensland's Ipswich track last year