Reigning Pro Bike Champ to step off bike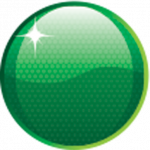 Reigning Pro Stock Motorcycle champion Andrew Badcock will step out of the riders seat of his Trevor Birrell owned Pro Stock Motorcycle at the conclusion of the 2010/2011 ANDRA Pro Series season.
Badcock will compete at this weekend's Nitro Champs in Sydney before taking on Willowbank Raceway's season-ending Castrol EDGE Winternationals, after which the outfit will be handed over to Pro Bike newcomer Scott White of Darwin, who himself will compete at this weekend's Nitro Champs to test the waters before taking ownership of Badcock and Birrell's championship winning machine.
Before he steps away, Badcock – who recently relocated with wife Liisa and new son Jayden to Daisy Hill in Queensland from Tasmania – has one firm goal in mind for the rest of the season: to secure back to back championships.
He is currently second in the title chase, seven points behind Maurice Allen and six points ahead of Lachlan Ireland.
"I lived in Queensland for about eight and a half years, the weather is so great up here and it is Liisa's home, so it is nice to be back near her family with the little guy," said Badcock.
"We have relocated our business Pro Cycle Dyno Industries from Tassie to Slacks Creek and it is coming along very nicely, with a brand new dyno and engine assembly room in place and a few local drag racers already using our services for their bikes.
"With the business and the relocation, and Trevor having raced in this category since it started way back when, the time is right to step out of it for a bit and a new guy on the scene – Scott White of Darwin – will be taking ownership of the team for the 2010/2011 season.
"Hopefully in a few years I will come back into it, but we will see – I remember when I returned after two years away a few years back it took a few events before I got the nerves down, you never understand how quick those bikes are until you get on them and with the constant development there is always catching up to do when you have been out of the game!
"What would be really nice, and what I think we can do, is to secure back to back championships – we are right up there in the title fight at the moment and now that we have the bugs ironed out, hopefully we can repeat the winning streak we had last season and secure the title.
"The start of the championship chase has been difficult as we have been testing a new engine combination, but now we have the 'old faithful' engine back in the bike – which we won with last season – and the recent Top Fuel Championships event at Willowbank showed that we have the consistency.
"If we can keep running like that, I think we will be pretty unbeatable, and that is a good feeling to have!"
Badcock's last competitive outing will be at the Castrol EDGE Winternationals at Willowbank Raceway, held over the Queen's Birthday long weekend (June 10-13), for more information visit www.willowbankraceway.com.au