Lotus saga twist as Caterham purchased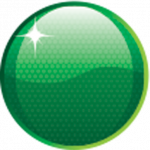 The saga over the use of the Lotus name in Formula One has taken another twist, with Tony Fernandes officially announcing  Team Lotus Enterprise's purchase of Caterham Cars.
The boutique British sports car maker's iconic model, the Seven, was originally conceived by Lotus founder Colin Chapman, before a restructure of the Lotus product line-up saw the rights to the model on-sold to Caterham in the 1970s.
While the court case between Team Lotus and Lotus Renault GP sponsor Group Lotus over the use of the Lotus name in Formula One has yet to reach a conclusion, it now appears likely that Fernandes will rebrand his outfit as Caterham Team Lotus.
Despite confirming that he wishes to expand Caterham's "brand profile and product family," Fernandes has denied that a decision on including the Caterham brand in the name of the Formula One team has already been made.
"I don't know yet, to be honest – I am waiting to see what happens with the case," Fernandes told autosport.com of the matter.
While stating that he hopes both Group Lotus and Team Lotus can continue to use the Lotus name in Formula One, Fernandes said that buying Caterham is an "easier" option than his original plan of acquiring Group Lotus.
"It is a simpler, easier one," he said.
"It is a profitable business, it doesn't require lots and lots of capital and the F1 teams adds a lot to it to grow the business.
"Without sounding like a cliche, it is a marriage made in heaven in many shapes and forms."
Team Lotus is yet to score a point since making its Formula One debut last year, while Lotus Renault GP sits fourth in the 2011 Constructors World Championship after three races – notching up two podiums and 32 points.
See below for an official Team Lotus/Caterham purchase video