Local driver scores last minute Fujitsu seat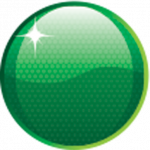 A last minute entry has been confirmed for this weekend's Fujitsu V8 Supercars Series.
Local West Australian driver Matt Hansen will make his Fujitsu V8 Supercar Series debut in Round 2 of the series at Barbagallo Raceway, driving for Greg Murphy Racing.
Hansen will drive the VE Commodore campaigned at Adelaide by Tony Bates, who has been forced to step aside following a crash in the Commodore Cup national series at Bathurst last weekend.
Hansen will join Geoff Emery and Daniel Jilesen in the three-car GMR attack for the event,.
GMR boss Kevin Murphy is expecting a strong showing from all three cars.
"While it is disappointing that Tony has been forced to withdraw from this meeting, Matt Hansen has local knowledge and has been racing in the V8 Touring Car Series so he has experience in a V8 Supercar," Murphy said.
"Matt actually owns Geoff Emery's old car, and those who have watched him race rate him highly.
"Daniel Jilesen is also very confident about this weekend, and he's looking forward to racing on a more open circuit, as is Geoff Emery. Both drivers showed some good pace at Adelaide, and Daniel ended up with a great overall result.
"While some of the drivers in the Fujitsu Series field this weekend have experience at Barbagallo in other categories, not many people have driven there in a V8 Supercar, so it will be a fairly level playing field."
Along with a new driver, GMR is welcoming Avis Car Rental and DE Grey Civil and Contracting on board as team supporters for this weekend's event.
The three Greg Murphy Racing VE Commodores will take to Barbagallo for two practice sessions tomorrow, followed by qualifying and Race 1 on Saturday and Race 2 on Sunday.