Taz Douglas secures clothing brand support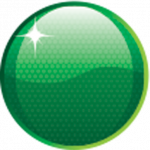 Taz Douglas has secured new support for the remaining rounds of the 2011 Fujitsu V8 Supercars Series.
The Victorian privateer has become freestyle clothing brand Hart and Huntington four-wheel racing ambassador. The company's logos will appear on the bonnet and front bar of Douglas' Commodore VZ.
Hart and Huntington is part owned by Carey Hart, the motocross rider and husband of entertainer and V8 ambassador Pink.
This is the first time that the two-wheeled motocross brand has switched to supporting a trace vehicle with four wheels.
Douglas says that he is pleased to have a backer for the rest of the 2011 season.
"It's such a cool brand and it fits really well with me because their entire culture is close to my lifestyle," he said.
"I feel very privileged to be the first person to be involved with Hart and Huntington on four wheels. What makes it even more special is that Carey Hart's wife – Pink – became heavily involved in the rebranding program V8 Supercars undertook at the end of 2009, so I can't wait to grab a podium and show up with a Hart and Huntington cap on."
Douglas has also recently published a new personal website. You can check it out at tazdouglas.com
The Fujitsu V8 Supercars will support the Trading Post Perth Challenge this weekend in Perth.
Click below to view Speedcafe.com's Barbagallo Race Guide