Danny Green to drive a V8 Supercar in WA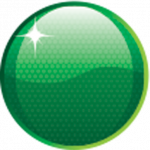 Australian boxing champ Danny Green will drive a V8 Supercar at Perth's Barbagallo Raceway this weekend.
Green will drive Paul Morris's 'Green Machine Racing' at the West Australian circuit on Friday afternoon as part of his new collaboration with Paul Morris Motorsport.
Morris will compete in the Fujitsu V8 Series this weekend, sporting sponsorship from Green, who is promoting his fight against Antonio Tarver at the Sydney Entertainment Centre on July 20.
The Green Machine will be unveiled in Perth tomorrow.
Green has obtained his CAMS licence to enable him to drive the V8 at Perth. He will sit alongside Morris for some passenger laps before being let loose in the driver's seat.
PMM's commercial manager Scott Jennings says that giving Green the opportunity to get some promotional laps in the car was a simple process.
"We didn't have to jump through many hoops to make it happen," he said.
"We had to go through the right path with CAMS. Danny came up and did his OLT (observed licence test) and then it was a matter of sorting out the relevant paper work and submitting it to CAMS. He now has a Level 2 licence, which will allow him to do the drive on Friday."
Jennings says that this could be the start of Green's post-boxing sporting career.
"He loves motorsport and he loves V8 Supercars," Jennings said.
"He'd like to get involved more, which we're going to try and do as a team. He's even talking about driving a Fujitsu V8 car when he finishes his boxing career.
"Getting his CAMS licence was high on his list, he has ticked that off so he can think about what he'd like to do in motorsport in the future."
The Commodore will appear in matt black with floro green sign-writing, promoting the Green v Tarner fight. The car will also feature support from PMM's regular list of backers Supercheap Auto, Castrol, Hungry Jacks, VIP Petfoods and Sergeants Security.
Stay tuned to Speedcafe.com today for the first look at Morris's Green Machine.
Click below to view Speedcafe.com's Barbagallo Race Guide